James (Rik) Bond, BComm - Director; Chief Executive Officer and President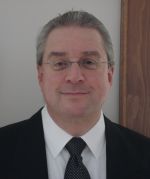 Mr. Bond is the President of Bondwest, a Canadian company established in 1988 that specializes in corporate architecture, financial networking, entrepreneurial management, strategic business development and distress turnarounds. Over the past 35 years he has served in advisory, consulting, executive management, director and corporate officer roles in numerous private and public companies conducting business in the technology, manufacturing and processing industries.
Anthony (Tony) Andrukaitis, B.Sc., MBA, CPA - Director; Chief Operating Officer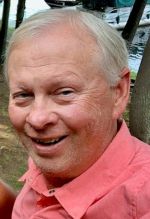 Mr. Andrukaitis has over 25 years of senior corporate management experience in finance, accounting, strategic planning, business development and turn-around activities. He was the Chief Operations Officer of TrinityRail and former President of Trinity Tank Car, Inc., both subsidiaries of Trinity Industries of Dallas, Texas. Prior to that, he was the President and CEO of GATX Terminals Corporation of Chicago, IL. Mr. Andrukaitis is a CPA and holds a Bachelor of Science degree in Accounting from the University of Illinois and Master of Business Administration degree from DePaul University.
Richard Lee, CMA - Chief Financial Officer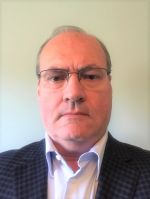 Mr. Lee is a graduate of the University of British Columbia with a Bachelor's degree in Commerce. In addition he is a Certified Management Accountant having obtained his designation in 1991. Mr. Lee spent more than 25 years working for public accounting firms or for companies that trade on recognized stock exchanges. He has gained a wealth of experience in corporate finance, acquisitions and accounting while working with and for listed public companies trading in Canada as well as registered with the SEC in the United States.
Kathy Love, Corporate Secretary
Ms. Love has over 20 years of experience in the corporate industry as a paralegal specialist at securities firms and as Corporate Secretary of a number of publicly traded companies managed by the Lundin Group of Companies in Vancouver, BC.
Peter R. Hughes - Independent Director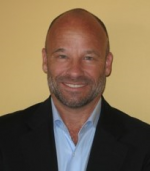 Mr. Hughes has over 30 years' business experience including executive and director positions in pharmaceuticals, alternative energy and mining. Mr. Hughes has built industrial and resource companies from the ground up and has obtained regulatory and exchange approval for numerous reporting issuers. He has also worked with National Research Council of Canada providing alternative energy companies with market intelligence and strategic planning. Mr. Hughes has a Bachelor of Science from UBC and completed the Canadian Securities Course and Directors & Officers Program.
Paul Cass - Independent Director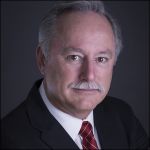 Mr. Cass is the former COO of Whitewater West Industries, a manufacturer of waterpark and amusement park equipment, and was COO at Ballard Power Systems Ltd., a public company that develops and manufactures fuel cells for automotive and other markets.  Mr. Cass holds an MBA and BASc and is a member of the Association of Professional Engineers and Geoscientists of British Columbia (P.Eng).
Laura B. Roach - Independent Director
Ms. Roach is partner at McCathern Law located in Frisco, Texas, where she is a family law attorney primarily focused on mediation, divorce and litigation. Ms. Roach is also an entrepreneur, founding and running a referral and marketing business. Ms. Roach has been recognized as one of D Magazine's Best Lawyers in Texas and Texas Monthly magazine's super lawyers every year since 2013. Ms. Roach earned a Juris Doctor from St. Mary's University School of Law and a BSc from the University of Arizona.
Jesse V. Crews - Independent Director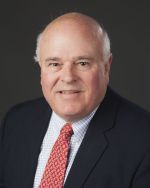 Mr. Crews' career in executive management, asset finance and equipment leasing spans over 40 years.  He is currently the Chief Investment Officer of Trinity Industries Leasing Company and prior to that was COO of Willis Lease Finance Corp, Managing Director for Fortress Investment Group, and President and CEO of GATX Financial Corporation.  Mr. Crews earned a Masters in Business Administration from the University of Virginia and a Bachelor of Arts degree in Economics from Yale University.
Frank C. Busch - Independent Director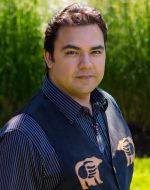 Mr. Busch's expertise is finance, business development and indigenous relations.  Mr. Busch holds a Bachelor of Arts from the University of Manitoba, certificates from the Canadian Securities Institute and a post-graduate Certificate in Finance from Harvard University prior to commencing a Masters of Liberal Arts in Finance at Harvard.  Mr. Busch is an expert in the field of indigenous engagement and relations and has spoken publicly, published articles and advised companies and organisations of all sizes on the subject.